Our youth deserve better…
The shelter program sees a highly diverse group of clients from youth who are having difficulty communicating at home to youth who have complex needs like mental health disorders, FASD, or addictions.
It is critical that the program can adapt to meet the varying needs of all the clients so Sunrise House can ensure there are no barriers to their access.
The Current Situation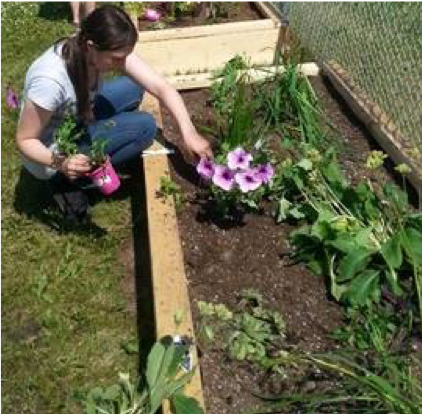 The current facility is a converted duplex that is approximately 30 years old and is now at absolute capacity with no room for program growth. With the needs of the youth becoming more complex along with the population growth, the ability to meet the needs of all youth is becoming more challenging.
One of the greatest challenges is safety & security of both the staff and the clients including:
Single door entrance with no ability to assess or communicate with a youth accessing the shelter without giving them access to the building
Intake office is not soundproof and minimally secured causing a potential breach of confidentiality and risk to staff should a client becoming threatening
No ability to separate clients or limit engagement – this becomes an issue when Sunrise House have a combination of youth who are engaging in high risk behaviors (addiction, sexual exploitation, etc.) with a youth who is in due to family breakdown and not currently engaging in high risk behaviors.
No gender-neutral bedrooms which can create risk for the transgender or non-binary clients.
Additional challenges include:
Building is not wheelchair accessible.
Lack of quiet space for clients who may be experiencing a great deal of crisis or anxiety – the only option currently for a youth to be alone is to go to their bedroom which is likely shared with another client.
Lack of separate space for programming, to do homework or have one on one planning with a support worker.
Lack of meeting space for external workers – Children's Services, RCMP, Alberta Health Services, and other youth serving agencies – it is important to have space for them to meet with clients as Sunrise House to hold case conferences.
Sponsorship Package
Learn about what you can donate and how you can help make this new youth shelter a realty.